What's in the stars for you this year? Renowned Astrologer, Claudia Vannini reads your horoscope.
If you love Claudia's readings as much as we do, why not get your personal birth chart done? See below for details.
Welcome, 2019!
2019 is a special year already – it's the year that VENUS does not retrograde. That means there are 365 days free for financial movement, good business and affective relations in progress. However, Mars is the regent of the year. Courage, strength, and determination mark the year. It is a year of breakthroughs in all sectors. There is an increase in ambition and disputes may occur on all levels, from small groups to conflicts between continents. There is struggle on this Planet.
Let's go back to the past and see what happened when Mars was the regent over the years:
1937- Hitler took command of the German Armed Forces and became Minister of War.
1944 – Battle of Normandy, World War II
1948- Arab-Israeli War
1955 – Beginning of the Vietnam War
1962 – President Kennedy initiates military support to foreign countries that were under communist threat and under attack
1969 – Neil Armstrong steps on the moon
1976 – Foundation of Apple by Steve Jobs
1994- Nelson Mandela becomes the first Black president of South Africa. Siege of Sarajevo in Bosnia. Bill Clinton sends missiles to South Korea
2001 – Beginning of the Afghan War
2008- Russo-Georgian War
2015- Saudi Arabia makes war in Yemen
The years ruled by Mars were years marked by conflicts and major technological advances. In 2019, we live under the influence of this Planet that encourages discovery, advancement, and conquest.
We also have 5 Eclipses. These are 5 great opportunities for transformation, and these are the dates they arrive in:
Solar Eclipse in Capricorn on January 5th
Lunar Eclipse in Leo on January 21st
Solar Eclipse in Cancer on July 2nd
Lunar Eclipse in Capricorn on July 16th
Solar Eclipse in Capricorn December 26th
We also have another beneficial position in 2019. Venus and Mars in the same sign, amplifying LOVE. Let's see the dates:
July 28th to  August 18th – Venus and Mars in Leo

August 21st to September 14th – Venus and Mars in Virgo

04th to 08th of October – Venus, and Mars in Libra
Of course, we all want JOY and PEACE in 2019 around the world. I will bring you the best romantic, personal and investment options for the year
Namaste
Claudia Vannini
PISCES Feb 19-March 2

Jupiter brings new work and social recognition. A new company brings a breath of fresh air to your career. In this change, friends arrive and your social life is intense. Uranus moves intellectual goals. Study! There is less interest in speculation and taking risks in the financial area, but be aware not to ignore long-term financial goals. Avoid becoming too comfortable and lazy in your work. You will feel less ambitious and stagnant financially. Mercury stirs up your family realm, and much news will come forth in this area. Get ready to deal with new problems, knowing that none of them will remain all year round. There's nothing new in your love life, but single people will experience some social expansion.
Challenge for 2019: Keeping your focus on financial goals and overcoming stagnation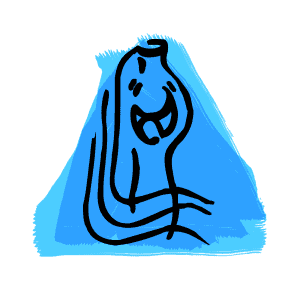 AQUARIUS Jan 20-Feb 18
Jupiter brings new friends and improvements in networking. Watch your investments carefully and avoid speculation. Your professional life does not go through an exuberant moment. You need to focus your efforts to get results. A large part of the profits you earn come through the help of friends. Keep them close. They are critical in your year. Uranus moves your emotional life, and it could get dramatic. There may be a breakup, and then an amazing wedding, for example. Your social life is active and your friends collaborate in your happiness. Look for activities that enhance your mood. Therapy may be a way to understand the changes coming in your family and sentimental life.
Challenge for 2019: Keeping some balance in a year of many changes
CAPRICORN Dec 22-Jan 1
Jupiter broadens your religious quests, and you acquire greater sensory perception. Your profession goes through a stable moment. It is not a year of major changes, but Uranus brings some financial growth. You invest conservatively and are attracted to agriculture and livestock. Being close to the Earth Element brings a sense of security to your life. Speculation is welcome. Work brings happiness in 2019. It is important to watch over your thoughts, as your concept of death will be directly confronted. As a matter of fact, Life, Death, and Rebirth are themes that occupy your year. While someone may leave, babies will arrive in the family. Children are independent and you have to deal with the challenges they bring.
Challenge for 2019: Understanding and accepting the cycle of life.
SAGITTARIUS Nov 22-Dec 21
Jupiter brings abundance and financial success to you this year. You become more interested in financial management. You might be looking for more knowledge about business and investments. Take advantage to recover what was financially lost in the past. Notice the exaggerations with money and belongings that you tend make to satisfy your ego. Rearrange your budget to avoid this.
Uranus comes with changes at work. There may also be a changes in the ways you work. This may mean adjusting your function, title, or moving to working from home. In any case, you are highly productive. Mercury increases the chance of falling in love. It may be difficult to formalise or define relationships, but the year is full of enchantment.
Challenge for 2019: Balancing the entry and exit of money.
SCORPIO Oct 23-Nov 2 
Jupiter brings plenty to you in 2019. Take advantage of this year to recover any financial losses made in the past. Speculate, buy and sell real estate and profit from your assets this year, but do watch your spending, because as you earn more, you may tend to spend more on your home. Nonetheless, you are the most blessed sign financially this year. You feel optimistic and make several business relationships with foreigners. Travel is definitely part of your year. Uranus moves your partnerships surprisingly – this year promises changes in marriage and in social groups Your partnerships can be renewed, renovated. Neptune brings spiritual questions to you and enhances your creativity. It can be difficult to deal with children and young people, though; try to establish a dialogue.
Challenge for 2019: Adapt to change and recover financial losses from past years.
LIBRA Sept 23-Oct 22
2019 benefits financial organization. You change the way you handle money and start managing your investments for the future. Your profession is not highlighted in 2019. Knowing this, watch your professional behaviour: find a therapeutic way to release repressed feelings at work. A lot has been happening in the family, too, and you need to detoxify emotions there as well.
Jupiter transforms your communication, your studies, and intellectual interests. It's an excellent time to write or perfect your marketing techniques. Uranus creates an unprecedented scenario wherein your sex life becomes very agitated. Both married and singles experience solidity in long relationships.
Challenge for 2019: Organising your finances for long-term prosperity
VIRGO Aug 23-Sept 22
Jupiter modifies your Home sector. This can mean a change of address or a major remodeling in the house. There is also a possibility for the arrival of a baby. Relatives can work with you, and if so, expect financial success for everyone involved. The year promises good financial results and rapid progress. Your love life goes through happy moments. Uranus stirs up travel and contact with strangers. Pack your bags for business trips or new studies abroad. You are the most blessed sign for long journeys. Your spiritual approach changes and affects your way of loving. This rethinking about love brings a more stable path your heart. An intense sex life is no longer so important to you.
Challenge for 2019: Staying motivated for work
LEO July  23-August
Jupiter brings fun and creative opportunities. 2019 benefits profits in work with art, leisure, youth, and children. Uranus shakes up your professional life. Get ready for a good new career change, or for finding a new area of expertise. The emotional life is also transformed. Many Leos can go through a divorce or break up, but love and sex flow well through the true bonds between souls. Rapid and diverse romances can occur. There is no tendency for new permanent relationships. Mercury activates your financial life, creating varied opportunities. There's money circulating for you: the question is whether you have the will to seek it out. You may be paralysed by the various changes you go through this year. Watch your thought processes.
Challenge for 2019: Creating the willingness to work and renew strength for material achievements
                                                                             CANCER June 21-July 22
Uranus allows your work life to be calmer. This trend is strengthened by Jupiter, which emphasises your good reputation in your career. Finance goes through stability, but maybe, you have to migrate your investments towards the end of the year. Your social group is modified and you make friends in several unexpected places. Neptune brings about changes in your faith and in the way you face the events on the planet. Change your thought processes in a positive manner to avoiding sudden mood changes. Love goes through stressful moments. Couples may go through crises, but can overcome them. Single people can date lightly, but there is a stronger tendency for marriage in the year.
Challenge for 2019: Organising your thoughts in times of instability
GEMINI May 21-June 20
2019 brings new professional and emotional partnerships. In addition to participating in a lucrative business, you can end 2019 in a new relationship or even newly married. This movement of Jupiter can occur in a religious place or in another country. Foreigners play an important role in your future. Finance does not receive great astral incentives – your earnings depend on how hard you work. Money is the theme here on the material plane for 2019. Your profession may suffer a little because of your exaggerated idealism. There is a desire for recognition for the sacrifices you make. Be wary of what you see in the workplace and trust your intuition. There are no guarantees when Neptune is acting in your sign – even if you are employed, be aware of good opportunities.
Challenge for 2019: Keep an eye on finances and open your eyes to reality in your profession
TAURUS April 20-May 2
2019 moves through heavy themes such as Life, Death, and Rebirth. You have to deal with tax issues, inheritances, and better financial management. Uranus creates excellent opportunities at work. There is an opportunity for improvement in your position and recognition of your abilities. Thankfully, financial growth will accompany this professional growth. You transform your behaviour and revolutionise your everyday life. You feel free and independent, even if you are married. These behavioural changes can create some instability in your relationships. Sexually, it's a year of discovery. Learn to deal with the new Self you are creating, and discover interesting facets of your personality.
Challenge for 2019: Understanding and accepting that this is the first year of a cycle of major changes
ARIES March 21-April 19
You work hard and get results in 2019. It is a prosperous and powerful year for you. There are advantages in traveling, new studies and contact with foreigners. Uranus brings unexpected profits through new technologies and financial speculation. Have the courage to revolutionize your routine so that Uranus finds fertile ground to act on. You are the most successful sign in terms of your professional life this year. Arrange your strengths to get where you want to go. Trust your insights. Remember to include philanthropic activities to balance the energies of your year. When we live in prosperous times, we have a greater challenge to fulfill our dreams. Your love life is stable.
Challenge for 2019: Reconciling individual and collective growth
For a personal or daily reading, astrological chart or 'karmic' reading of your personality, contact:  pegadaastrologica@gmail.com